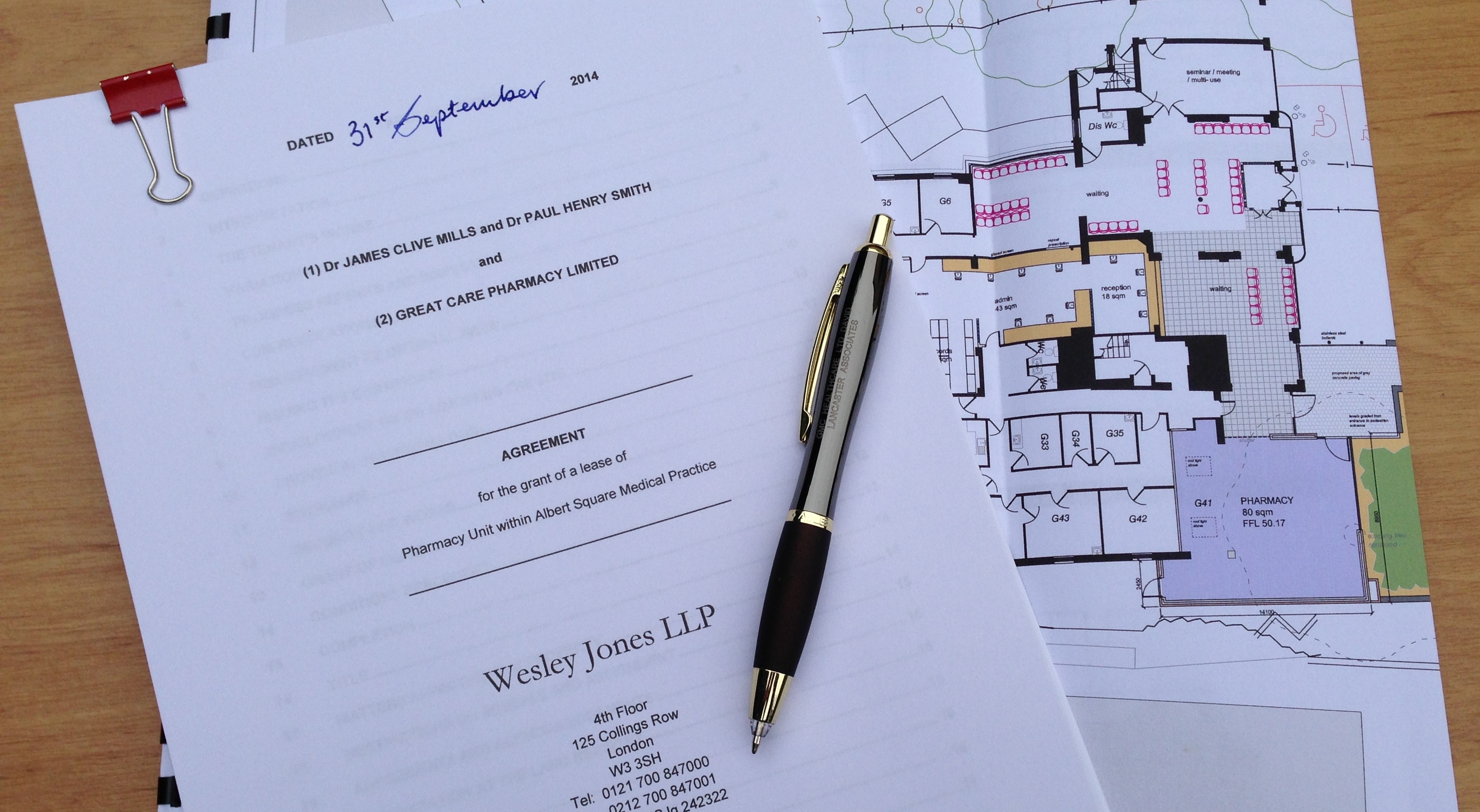 Health Centre Developments & Pharmacy
The UK pharmacy sector regulations can be a minefield and can sometimes frustrate plans to have a pharmacy in a health centre. Considerations include:
– NHS Pharmaceutical Regulations (2013),
– General Pharmaceutical Council (premises registration requirements),
– NHS England Local Area Teams (decision making processes)
So it is important to take expert advice on the possible pharmacy scenarios very early on at the conceptual stages.
Indeed there are a number of health centres across the country with space provided for a pharmacy, but no pharmacy tenant, because developers failed to consider these various  scenarios adequately!
NHS Pharmacy Licences
An understanding of pharmacy licences and how they are granted, or relocated,  is crucial when planning for a pharmacy in a health centre.
This is just one aspect of the many 'red-tape' matters we can help Landlords to fathom, and sit hould be a priority consideration early on in project planning.
Landlord & Tenant, Leases & Rent Reviews
It is essential that the relationship between the health centre landlord and a pharmacy tenant is clear and robust.
DLA has considerable experience of the issues that can arise and can tailor draft 'heads of terms' for Landlords to underpin prospective lease arrangements, which in due course their solicitor can consider in the Lease.